Our advisory practice is based on a philosophy of top-tier legal competence, customised client service, efficient communication and handling of instructions, uncompromising professionalism and highest personal commitment. Your business is our focus.
Profound legal expertise and experience accumulated over many years in international legal advisory work meets with the business and management know-how of K.B.L. This enables us to address your legal needs applying the highest professional standards. To make sure that you can focus on your business 100% at all times.
At K.B.L you will not be assigned to a profit centre and will not be cross-sold between practice groups. Instead, we are committed to providing personal legal advice as part of your value creation chain. Tailor-made solutions down to the last detail.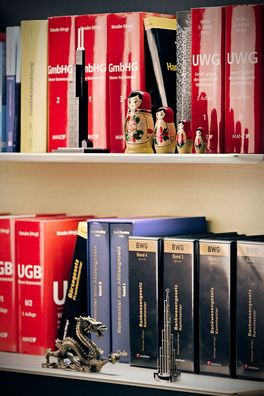 We only focus on one goal: your goal. And not only the best way to get there, but also the fastest. Sometimes this is a sprint, sometimes this is a marathon run. Finishing first requires fine-tuning every single step, using all available resources with utmost precision and considering each and every risk factor. We will ensure that it is you who crosses the finish line first.
K.B.L is committed to combining a modern approach to providing legal services with the traditional values of a law office. We are striving for a professional relationship with our clients determined by consistent commitment to our clients' interests, absolute integrity and loyalty as well as utmost discretion.
We love challenges. We live your goals. We will always strive to understand every last detail of your business and optimise it on the legal end. To make sure that you will receive from us exactly the solution that will give your business that decisive edge over your competition.